To help in its development, MecoConcept has been supported by various partners.
Industrial partners
Certain businesses, known for their excellence in their fields, have partnered with MecoConcept for its international and commercial development: Betem Internaional for development of export activity, "Les Ateliers Michenaud" for manufacturing the machines and LR Vision for the soil protection products.

BETEM International
Partner with MecoConcept for project management assisance in the "Eco-Quartiers" projects
www.betem.fr

LES ATELIERS MICHENAUD
Manufactures MecoConcept machines and customer service

LR VISION
Developed the protection glaze for MecoConcept
Financial partners
The XMP BADGE network and EGD Finances provide financial guidance for MecoConcept's development.

XMP-BADGE
Parisian branch of the "Grandes Ecoles" Business Angels network
www.xmp-badge.org

EGD Finance
Firm based in Toulouse that provides investment advice
www.egdfinance.com
Scientific laboratories
To develop its manufacturing process, MecoConcept has collaborated with a number of scientific laboratories.

LMDC – Materials laboratory and Construction durability
For the development of the MecoBriq
www-lmdc.insa-toulouse.fr

ICAM – Catholic Institute of Arts and Trades
For the MecoPress prototype
www.icam.fr
LCA – Mixed research unit INRA/INP – ENSIACET
For the development of the biosorced binder
www.laboratoirelca.com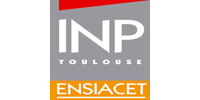 CIRIMAT – Mixed research unit CNRS/UPS – ENSIACET
For development of new binding agents
www.cirimat.cnrs.fr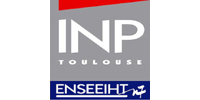 ENSEEIHT – Electrical and Energy Lab
For development of the heliogene
www.enseeiht.fr

CRITT AUTOMATISATION of Albi
For development of the MecoMix.
www.critt-autom.com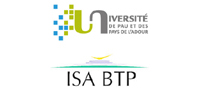 ISA BTP – Civil Engineering and Public Works Lab
For development of the earthquake module
www.isabtp.univ-pau.fr
Institutional partners
Classified as an innovative start-up, MecoConcept has been supported by institutions in the Midi-Pyrenees as well as aide from the State and Europe.

MIDI-PYRENEES INCUBATEUR
Financed and supported the project from 2007-2009
www.incubateurmipy.fr

CEEI THEOGONE
Business incubator who hosts MecoConcept
www.theogone.com

RESEAU ENTREPRENDRE MIDI PYRENEES
Coaches MecoConcept since 2009
www.reseau-entreprendre-midi-pyrenees.fr

MIDI-PYRENEES INNOVATION
With is network and a PTR grant
www.mp-i.fr

BPI-FRANCE
Granted a start-up equity loan
www.bpifrance.fr

THE MIDI-PYRENEES REGION
à travers un contrat d'appui et des aides à l'embauche.
www.midipyrenees.fr

THE MINISTRY OF RESEARCH
With the CETI award
www.enseignementsup-recherche.gouv.fr
EUROPE
Thanks to the Regional Development European Fund
www.europe-en-france.gouv.fr

« CITÉ DES SCIENCES ET DE L'INDUSTRIE», PARIS
MecoConcept collaborated on the expo « ma terre première »
www.cite-sciences.fr