Neglected after the Second World War for cement, building with earth has re-emerged in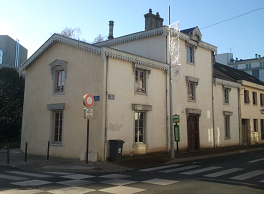 construction today. Adobe, cob, beaten earth, waddle and daub, and dried mud all create a solid material that is comfortable and ecological. This material opens us up to a new eco-responsible architecture and design which inspires the most renowned architects such as Rick Joy, Marcelo Corès and Geun-Shik Shin.
The ecological, thermal and esthetic attributes of earth building in architecture seem to us to be astonishingly modern even if their adaptation in the current economical context remains to become a reality.
The earth brick « corner stone » of eco-construction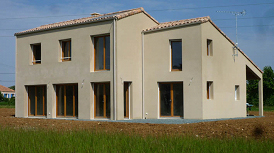 The demand for earth bricks generally comes from green building and auto-construction while more conventional masons have starting looking at this building material with interest due to the environmentally-friendly building trend.